Welcome to the Carolina Pick N Pull website where you can search inventory for any of our locations. Carolina Pick N Pull is North and South Carolina's premier destination for self-service auto parts. We are sure to have a location near you with pick-n-pulls available in Wilmington (Cape Fear Pick N Pull), Conway (Grand Strand Pick N Pull) and Fayetteville (Sandhills Pick N Pull). Our easy-to-use website has enhanced search features as well as the Hollander Referencing System which helps you find a part from a different vehicle that will fit your car, truck, van, or SUV. Many automobile manufacturers use the same parts across several makes, models and production years. To begin your search simply chose your location.
When you arrive at one of our retail locations you will find the inventory is organized by manufacturer, and set up on wheel stands to allow customers easy access to the parts they need. We supply wheel barrows, A-frames, chain hoists, while you bring your own tools. Price sheets are available online and at the counter where our friendly, knowledgeable sales staff will be more than happy to assist you. We are open 7 days a week and look forward to helping you find the parts you need!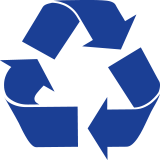 We Recycle.
Every Inch of our vehicles are recycled after the parts are picked through.
Save $ on the parts you need.