The Pick-N-Pull Auto Yard Process
Our yards are self-service. Please remember to bring your own tools!
Locate the Make and Model
Our inventory is updated daily so check back often. Note the Row number so that you can easily find the vehicle when you arrive. Our professional staff can also assist you once you arrive. View Inventory
Can't find your vehicle?
If we do not have the exact vehicle you are looking for, Carolina Pick-N-Pull offers a free parts referencing system which can help you find the part from a different vehicle that will fit your car, truck, van or SUV. Many automobile manufacturers use the same parts across several makes, models and production years. Use our Hollander parts interchange system to print a list of vehicles that use the same parts as the vehicle you are working on. View Price List
Payment methods
We accept all major credit and debit cards and cash. Sorry no personal checks.
General Tips
Carolina Pick-N-Pull is a "self service" parts yard so remember to bring your own tools!
Wear closed shoes, gloves and safety goggles
Bring a friend if you are going to pull large parts
A flashlight will come in handy if you are pulling recessed parts
Think ahead, bring a loosening spray for tough bolts and parts
We do not supply power outlets, so bring hand and battery operated tools only
Many parts have multiple components attached that must be paid for individually. Pull only the parts you intend to pay for.
Get a price on each part before you pull it. Check price list
PLEASE NOTE: Due to insurance regulations, we do not allow jacks or torches in the yard.
No one under the age of 16 is allowed in the yard.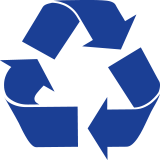 We Recycle.
Every Inch of our vehicles are recycled after the parts are picked through.
Save $ on the parts you need.