Carolina Pick-N-Pull is your trusted
automotive recycling partner.
Pick Green!
Where some see waste, we see resources!
Sell your end-of-life vehicle to Carolina Pick-n-Pull and feel good knowing every part is recycled: batteries, fluids, tires, metals, glass, electronics and more – nothing gets thrown away.
Do your part for our planet – go green AND get paid!
Call today to responsibly get rid of that unwanted vehicle.
Cape Fear Pick-N-Pull (Wilmington, NC) 910-332-1824
Grand Strand Pick-N-Pull (Conway, SC) 843-365-2141
Sandhills Pick-N-Pull (Fayetteville, NC) 910-758-7395
When you pull a part at Carolina Pick-n- Pull, you're doing your part to keep harmful contaminants out of landfills and waterways.
Recycling auto parts, tires and batteries is good for our planet, your wallet, and will help extend the life of your vehicle.
Do your PART! Recycling is a shared responsibility. Part-ner with us for all your automotive parts needs.
Save money on auto parts and help ensure a healthier tomorrow.
Carolina Pick-n-Pull…. Your Trusted Automotive Recycling Partner!
Videos:
Auto Recycling By The Numbers
The automotive recycling industry is the 16th largest industry in the US
Estimates suggest that recycling prevents the equivalent of 18 Exxon Valdez oil disasters every year.
Every year 27 million ELV are recycled across the globe
On average 80% of each ELV is recycled/repurposed
Every year, automobile recycling provides sufficient steel to produce roughly 13 million new vehicles
Every year, North American automotive recycling saves around 85 million barrels of oil from getting used in making new replacement auto parts
Across North America, automotive recycling provides roughly 40% metal for scrap market industry
All steel produced today has at least 25% recycled steel in it.
Estimates/data suggests that the industry collects 100 million gallons of fuel, 24 million gallons of motor oil, 8 million gallons of coolant, and 45 million gallons of windshield wiper fluid each year.
Approximately 99% of all vehicle batteries can be recycled/repurposed
Roughly 100 million car tires are produced each year, most of which end up in landfills. When properly recycled, car tires can be reused and repurposed in the production of rubber products and asphalt for roadways.
Carolina Pick-N-Pull is a member of the Automotive Recyclers Association
Carolina Pick-N-Pull is a member of the Automotive Recyclers Association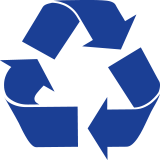 We Recycle.
Every Inch of our vehicles are recycled after the parts are picked through.
Save $ on the parts you need.