Notify Me Of Used Vehicles and Parts
Can't find what you're looking for? Fill out the form and let us know the make and model of the vehicle you need and we'll notify you when it's available.
We update our Facebook page daily with new inventory – Follow Us on Facebook to see the latest inventory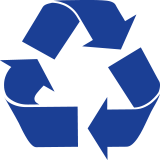 We Recycle.
Every Inch of our vehicles are recycled after the parts are picked through.
Save $ on the parts you need.