Sell Your Car at Carolina Pick-N-Pull
We Buy Junk Cars!
Looking to get rid of a broken down vehicle? Carolina Pick N Pull provides a fast and hassle-free solution! We are ready to purchase your unwanted car, truck, or SUV in any condition, whether it's junk, scrap, wrecked, or at the end of its life. You don't have to worry about the logistics of transporting your vehicle either, as we offer a convenient pickup service where we come to you and pay you on the spot. Alternatively, if you want to get a quote before selling, simply fill out the form below and we will provide you with a competitive offer. Don't let your old vehicle take up space any longer, sell it to Carolina Pick N Pull today and enjoy a stress-free transaction!
Learn More About Our Selling Process
Great place to go for all your auto parts needs,helpful and knowledgeable staff and a great selection of part's.
★★★★★
All vehicles are organized and already off the ground. I will definitely be heading back to look for more parts in the future. Great staff and very helpful! Overall good experience.
★★★★★
The staff was incredibly friendly and helpful. The best experience at any of their facilities that I have ever had. Thank you for your great service guys. Y'all rock.
★★★★★
Carolina Pick-N-Pull is a member of the Automotive Recyclers Association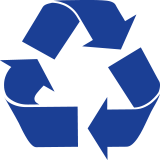 We Recycle.
Every Inch of our vehicles are recycled after the parts are picked through.
Save $ on the parts you need.